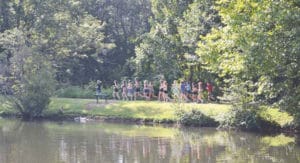 The official "Milton Week" for Nike Smoky Mountain Running Camp will be the final week – July 15-20th. There are two additional weeks of camp offered as well, but we encourage our athletes to attend the same week so they can get to know each other better and bond. The camp is located in Asheville, North Carolina. The cost is $780 for the week. If you register using the CODE: Milton2018 by February 15th, you will receive a $25 discount off registration.
Running camp is not a requirement for cross country, but it does help athletes with conditioning and proper technique prior to the 2018 season starting.
For additional information and to register, click here.